• Continental breakfast with freshly-baked croissants
• Flat-screen TV with English & French programming
• Complimentary Wifi access
• Free phone calls to local, European Union,
    US and Canadian land-lines
• Expert advice for visiting the sights of Paris.
• A non-smoking environment.
   (Guests who wish to smoke may do so on the terrace)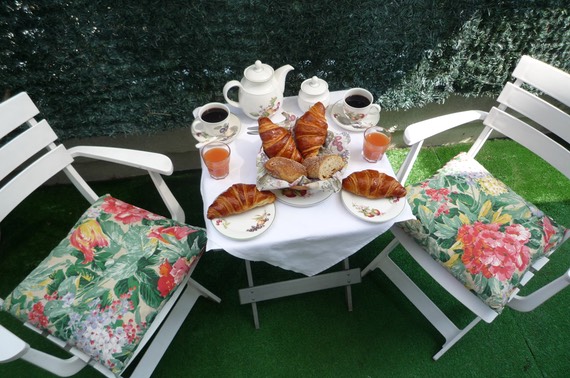 • A welcome that will make you feel that you are staying
      with family or friends.
• Fluent English, French and Spanish spoken.